Dream Homes for All
Who We Are
Nice to meet you! We are a tech-driven online retailer located near Salt Lake City in the shadow of the Wasatch Mountains. Since our beginnings in 1999, Overstock has evolved from a fledging startup to a billion-dollar online retailer as a result of a hard-working and creative team.
What We Value
We are passionate about doing our part to make life better. We provide high-quality merchandise, great value, and exceptional customer service. We connect people with products and services in new and unexpected ways. We do our part to create dream homes for all.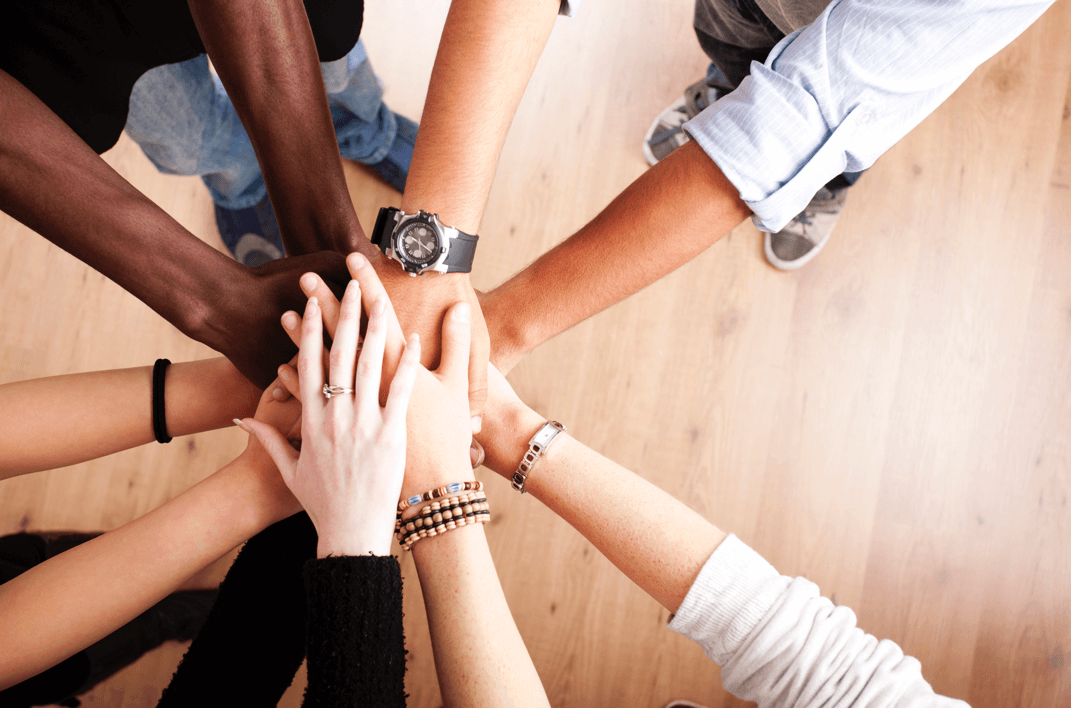 Connections
Connecting the world – it's why we support pet adoptions, local farmers, international artisans, and have the best customer care in the industry.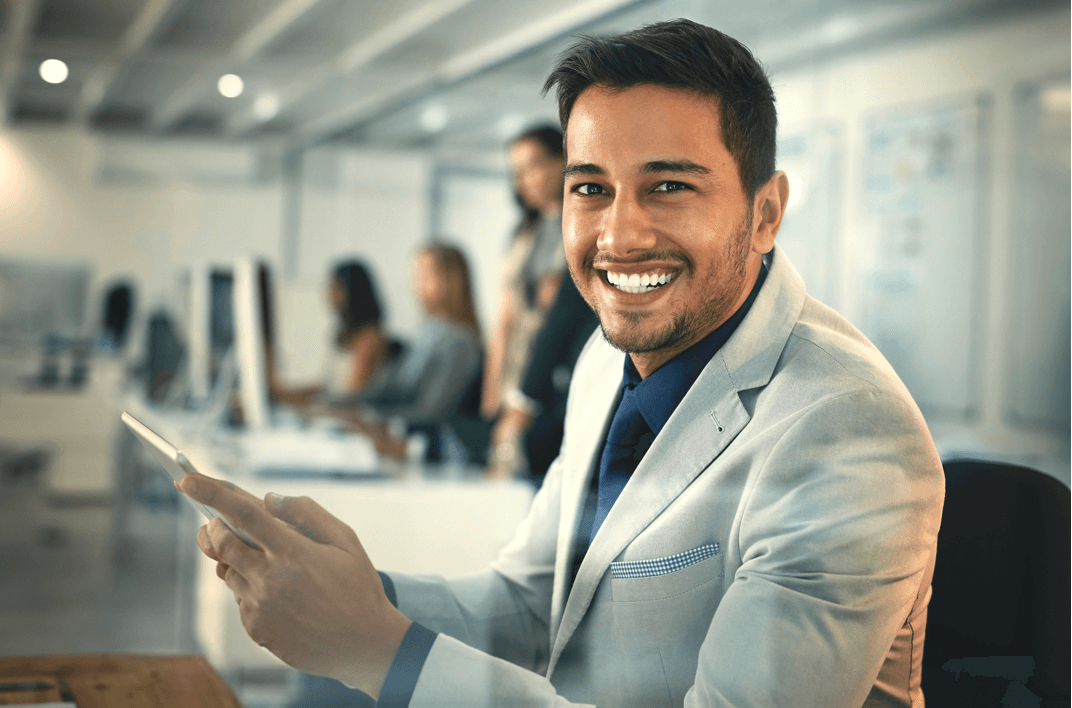 Entrepreneurship
From opening our website to artists and small businesses to our full embrace of a blockchain future, we're always looking for what's next.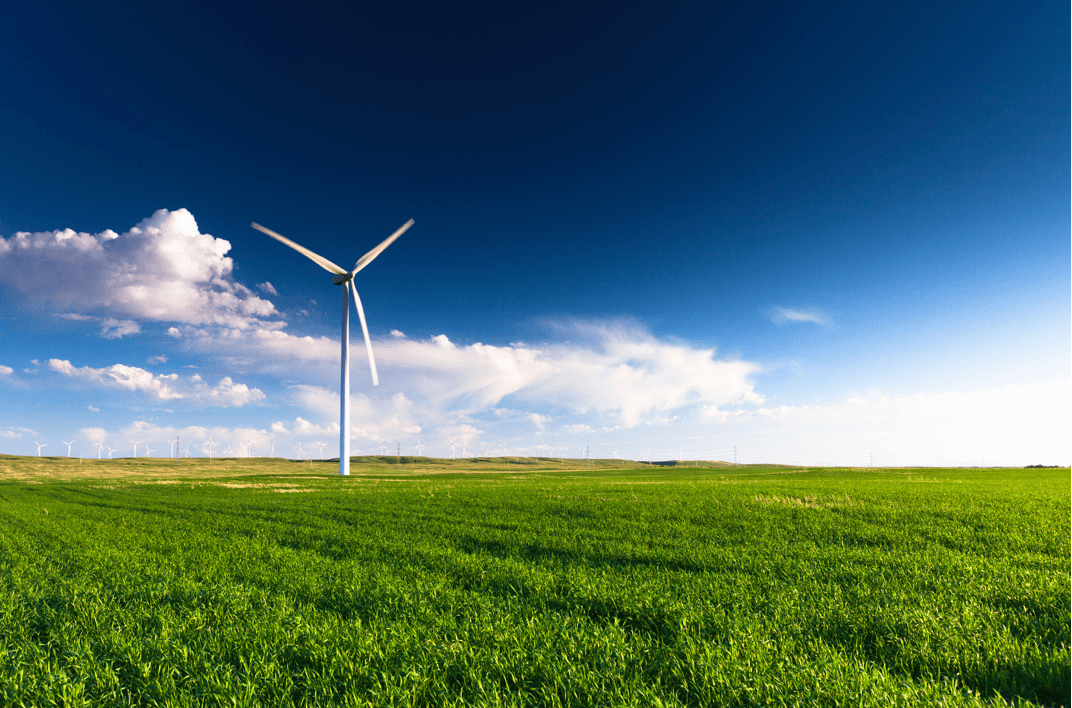 Social Responsibility
Overstock actively supports several local and national charities, offers carbon-neutral shipping, and is a fur- and ivory-free retailer.
Our History
1999
2000
2001
2002
2003
2004
2005
2006
2007
2008
2009
2010
2011
2012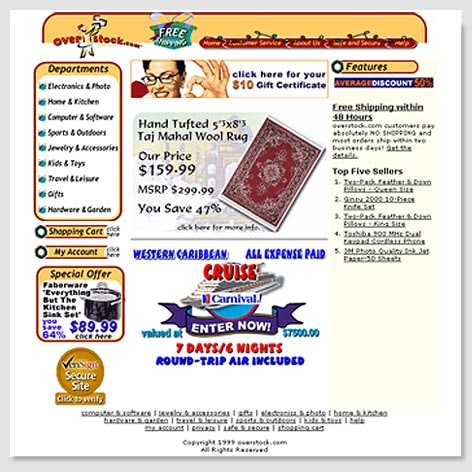 1999: A Closer Look
Spring:

-Patrick M. Byrne acquired online company Deals.com

September:

-Sales reached $100,000

October:

-Deals.com renamed and relaunched as Overstock.com

December:

-Sales reached $1M mark

-"New York Times" listed Overstock.com as #1 site for largest percentage gain in average daily visitors (173,000)

-Ended year at $1.8M in revenue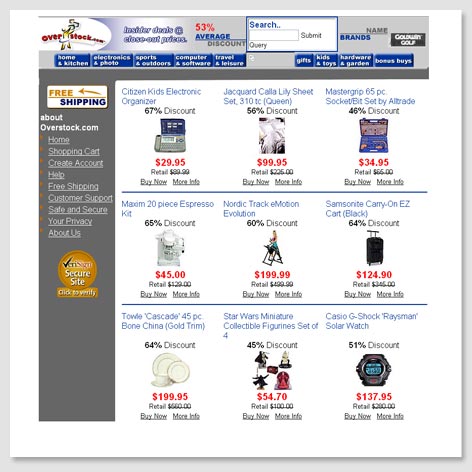 2000: A Closer Look
January:

-Ended 1999 with $800K of inventory

April:

-Partner Product Program started

May:

-Became 30th biggest e-tailer with approximately $2M in monthly sales

July:

-Patrick rode his bike across the U.S.

October:

-Averaged $3M in monthly sales

-"Good Housekeeping" named Overstock.com best place to find bargains

December:

-Ended year with $25.5M in revenue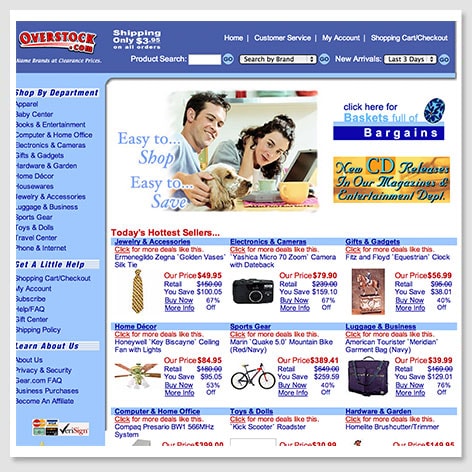 2001: A Closer Look
June:

-Launched B2B site which grossed $70K in first four days

July:

-Moved warehouse to Utah

September:

-Overstock.com adds Worldstock Fair Trade to its online store

October:

-Overstock.com became the 10th largest retailer online

December:

-Sales hit $80M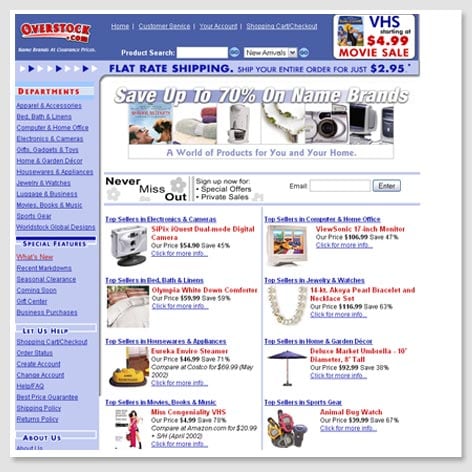 2002: A Closer Look
March:

-Overstock.com filed to go public!

May:

-Initial public offering announced

November:

-"Time" magazine named Overstock.com the place for price-conscious holiday shoppers

-Added Books, Movies, Music, and Games store to site

December:

-164% growth over 2001 holiday season announced

-$91.8M in revenue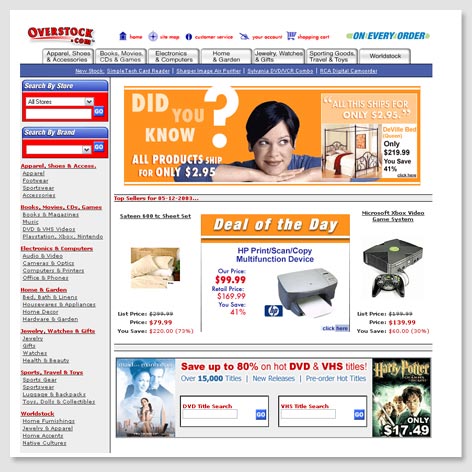 2003: A Closer Look
February:

-Announced we would beat Amazon prices by 20% on 100,000 book titles

September:

-All best-selling books sold at 25% below Amazon

October:

-Sent $50,000 worth of goods to troops in Afghanistan

-Sent goods to children in Iraq

-Launched "Have You Discovered the Secret of the Big O" campaign

-Recognized as Utah's fastest growing company

December:

-Books, Movies, Music and Games department reached 3M units in sales

-Overstock.com broke into top 100 visited sites for first time

-Overstock.com offered free express shipping on holiday orders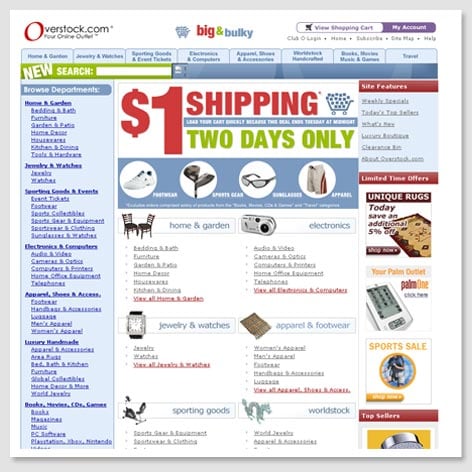 2004: A Closer Look
March:

-Club O launched

May:

-American Customer Satisfaction Index rated Overstock.com #4 in Customer Satisfaction (higher than brick and mortar stores)

June:

-Worldstock named the largest civilian employer in Afghanistan

October:

-Broke into top 50 most visited websites according to comScore Media Metrix

-Auctioned Barry Bonds' 700 home run ball

November:

-comScore Media Metrix named Overstock.com on of the 10 most visited shopping websites

December:

-Launched Live Person Chat for Customer Care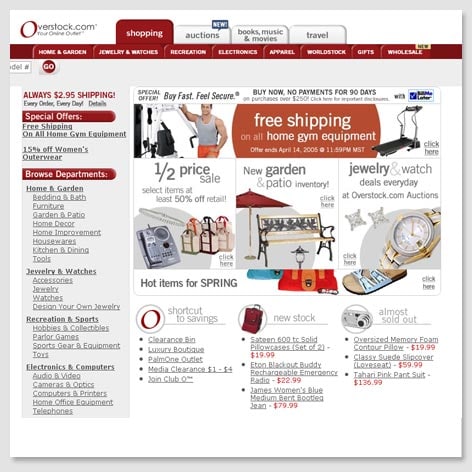 2005: A Closer Look
February:

-Patrick Byrne rang the opening bell for the NASDAQ Stock Market

May:

-$2 shipping offered for the entire month of May

October:

-1st annual corporate pumpkin carving contest

-Health & Wellness department launched

December:

-Jewelry department featured on NBC's "The Today Show"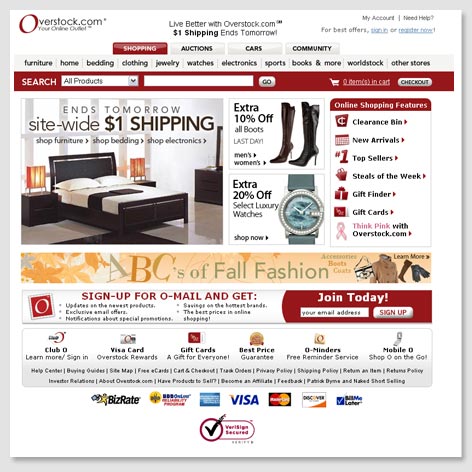 2007: A Closer Look
Spring:

-Joined NBC's Daily TV show "In the Loop with IVillage" as online shopping expert

March:

-Signed deals with Enterprise Cars

April:

-Sale of O-Travel completed

June:

-Employees donate blood to U.S. Armed Forces

August:

-Added Briana Walker to spokesperson team

October:

-Named most reliable on the web for books, movies, music, and games by Keynote Competitive Research

-Customer Service Appreciation Week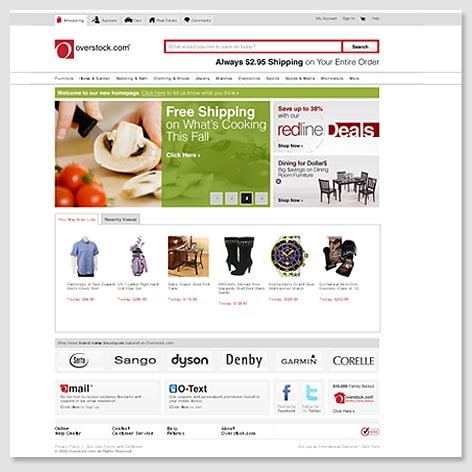 2009: A Closer Look
January:

-Overstock.com named #2 for customer service by NRF Foundation/American Express

March:

-"Name Tag Monday" instituted to help employees get to know an ever-increasing number of associates'

June:

-Widened international reach to include Australia, Hong Kong, and Singapore

August:

-Launched TV commercials in Canada

October:

-Celebrated 10 years in business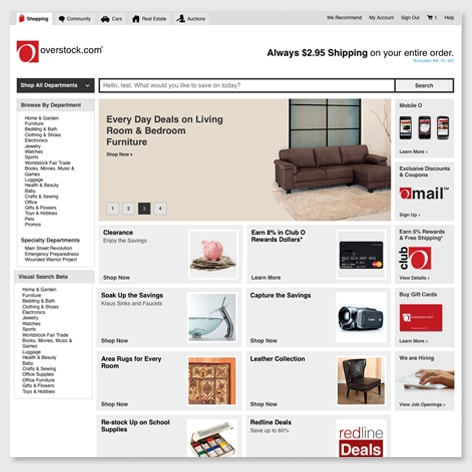 2010: A Closer Look
Spring:

-Removed products made from exotic animal skins from the site

-Maintained #2 rank in customer service among all U.S. retailers, trailing only L.L. Bean

February:

-Overstock.com sponsored climber Erica Davis becomes first female paraplegic to summit Mount Kilimanjaro

April:

-Worldstock hits $50M mark in returning money to artisans around the world

May:

-John J. Byrne elected to Overstock.com Board of Directors

June:

-Main Street Revolution launched as retail channel for American small businesses

July:

-Overstock.com purchased O.co domain name

September:

-Gave away a 10-day trip to Malawi, Africa, in celebration of Worldstock's 9th anniversary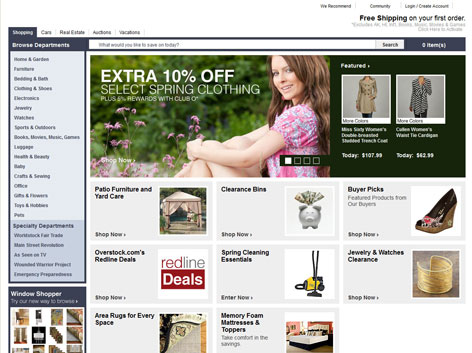 2011: A Closer Look
January:

-Introduced the O.co shortcut for URL

June:

-Overstock.com acquired naming rights to the Oakland Coliseum, home of the Oakland Raiders and Oakland A's

September:

-O.info consumer information portal introduced

November:

-CEO Patrick Byrne named Ernst & Young National Entrepreneur of the Year

-Int'l shipping extended to Russia, Iceland, and the Caribbean, bringing the number of countries we serve to over 100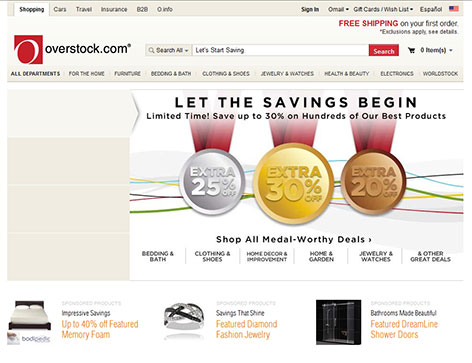 2012: A Closer Look
February:

-Rated best overall in customer service holiday shopper experience by STELLAService and Compuware Corporation

-Earned Compuware's 2011 Best of the Web Gold award

-Presented the "For Planet and People Award" from Carbonfund.org Foundation

June:

-Overstock.com wins Gold Stevie Award for Company of the Year

-CEO Patrick Byrne wins Executive of the Year

August:

-New ad campaign featured song "O is the One"

September:

-Partnered with Oakland Raiders for game-day events at newly named O.co Coliseum
Awards & Recognition
Industry leaders and influencers recognize Overstock as one of the most trustworthy retail companies in the U.S., ranking high for both customer and employee satisfaction.